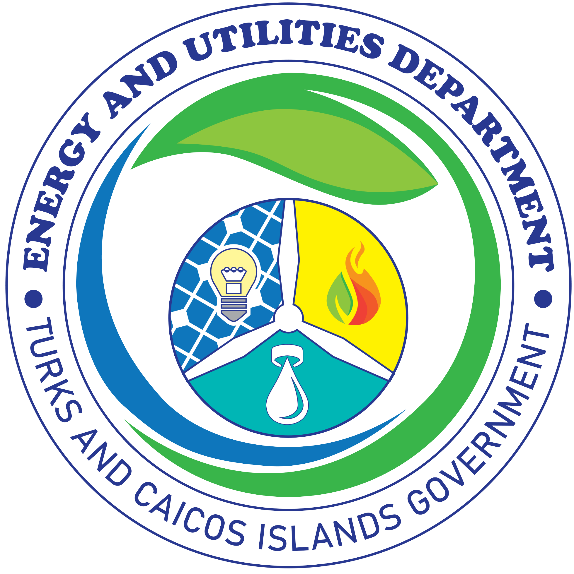 About the Energy and Utilities Department Logo
The solar PV & LED bulb represents the energy sector. The EUD aims to increase the production of energy from renewable resources.
The leaf and flame icon over the yellow background represents the fuel sector, which is one of the three sectors regulated by the EUD.
The dripping water represents the water sector in which the EUD aims to provide clean water for all TCI residents and visitors, alike.
The blades at the center wind turbine, a device that converts the wind's kinetic energy into electrical energy, other potential source of energy in TCI
The Green and blue represent the fuel. In inclusion of green color depicts the aim of using eco-friendly fuel.
The blue and green that embrace the main mandates of EUD signifies cooperation with the ultimate goal of achieving environmental sustainability while meeting the needs of the Turks and Caicos Islands.